Raquel Amorese
Assistant Professor of Instruction
M.A. Baylor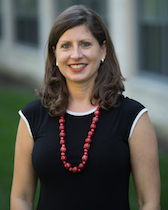 Raquel Amorese is an Assistant Professor of Instruction. She received her M.A. with honors in Spanish Literature and Linguistics from Baylor University, she holds an M.A. in Portuguese Language and Literature from the Pontifícia Universidade Católica do Paraná and pursues doctoral studies in Spanish and Portuguese at Vanderbilt University.


Her research interests lie in Second Language Acquisition, Foreign Languages Pedagogy, Hispanic and Lusophone Linguistics, Twentieth-Century Hispanic and Lusophone Literatures. 


Raquel Amorese has presented her work in the United States and internationally, and her latest book translation H20: Aguacero (2017) was published by ArtePoética Press, NY.


At Northwestern – along teaching Portuguese and Spanish in Weinberg College of Arts & Sciences and the School of Professional Studies – Amorese coordinated the Portuguese Language program (2012-2017) and currently teaches elementary and intermediate Spanish courses. Amorese received many grants to enhance undergraduate curricular innovation and development at Northwestern.


A passionate teacher, Raquel Amorese is the recipient of numerous awards, including the Weinberg Arts & Sciences Alumni Teaching Award (2017).


She serves actively on committees at the department, college and university levels. She is a member of the Council on Language Instruction and a Fellow at the Public Affairs Residential College.
Back to top