Sue Pechter
Associate Professor of Instruction
M.A. Northwestern University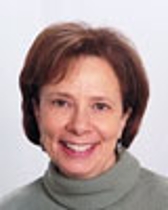 Susan Pechter received her B.A. from the University of Illinois in Champaign/Urbana with a major in Russian Education and a minor in Spanish. After teaching Russian and English as a Second Language for several years she completed an M.A. from Northwestern University in Spanish Literature.
Prior to coming to NU in1999, she taught Spanish at the Illinois Institute of Technology and Oakton Community College. Sue teaches Elementary Spanish at NU.
Sue is currently the Faculty Senator representative for the Spanish Department and serves on the Student Affairs Committee. She is a member of the Council on Language Instruction (CLI), serving on various subcommittees over the years. She has also served on the Weinberg Lecturer Promotion and Reappointment Committee (2014-2016), the University Hearing and Appeals System (2006-2014) and has mentored Spanish Language Faculty candidates for promotion.
Some of Sue's recent research focus is on digital aspects of curriculum development, with an emphasis on gaming and video. Her goal is to foster critical thinking skills while integrating language and culture.
Besides teaching, Sue loves to attend theatre, read and travel. Her favorite cities include Barcelona, New York, Shanghai, London, Prague, Taipei and Chicago. Sue also has a not so secret passion for chocolate. 
Back to top