Benay Stein
Assistant Professor of Instruction
M.B.A. DePaul University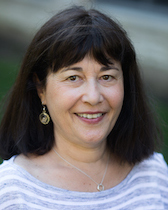 Benay Stein currently teaches beginning Spanish 101, Spanish 199 (Language in Context: Contemporary Spain) and Spanish for Professions-Business 206.
Recognizing the importance of using language skills to enhance future career opportunities and succeed in the global economy, Benay developed and has taught Spanish for Professions-Business 206 since 2008.
As an undergraduate Spanish major at the University of Illinois (UIUC), Benay spent a year abroad in Barcelona. One of her primary goals is to enrich language acquisition by incorporating culture into Spanish language courses and to actively encourage students to study abroad and immerse themselves in a foreign culture.
Back to top