Week of Events with Mario Bellatin
January 10, 2020
CRITICAL CONCEPTS ON LATIN AMERICAN QUEER/CUIR THEORY AND LITERATURE
Join us for a week full of events reflecting on critical concepts in Latin American gender and sexuality studies.
We will host Mexican writer Mario Bellatin, along with Professor Daniel Link and Professor Mariano López from
UNTREF/UBA.
Mario Bellatin is one of the most prolific, original and acclaimed Latin American writers of the last decades.
His experimental works invite the public to question traditional ideas about literature, art, fiction, and reality
while breaking and transiting the borders between them.
Sponsored by Critical Theory in the Global South Andrew W. Mellon Grant
Co-sponsored by Alice Kaplan Institute for the Humanities, Department of Spanish and Portuguese, and Global Avant-Garde and Modernist Studies Cluster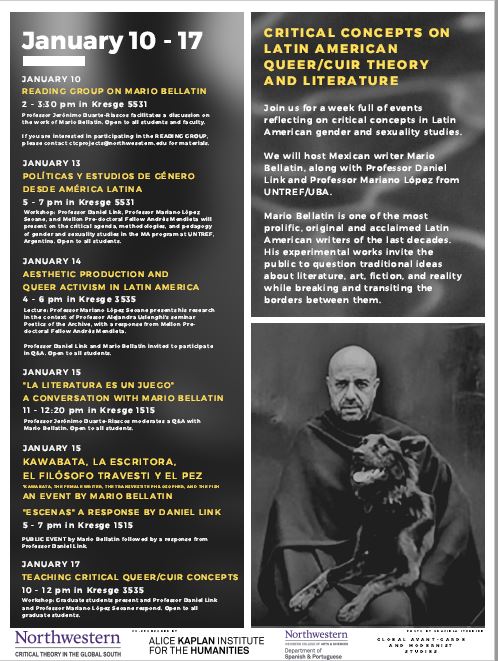 Back to top