Jeffrey K. Coleman
Associate Professor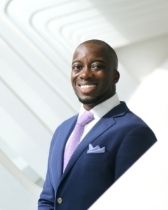 Jeffrey K. Coleman specializes in Contemporary Peninsular Spanish and Catalan theatre & popular culture. His first book, The Necropolitical Theater: Race and Immigration on the Contemporary Spanish Stage (Northwestern University Press, 2020), explores how the intersections of race and immigration manifest in Spanish theatre from 1991-2016. 
He is currently working on his next book project tentatively titled, España Negra: The Consumption & Rejection of Blackness in Contemporary Spain, which explores the ways in which Spanish media, popular culture, and literature have portrayed and appropriated Blackness from the early 20th century to the present, leading to the creation of a Black Spain. 
He was awarded the Duke University SITPA (Summer Institute on Tenure and Professional Advancement) Fellowship in 2015 and was awarded the Woodrow Wilson Career Enhancement Fellowship in 2017. 
He is the founder of TRECE (Taller de Raza, Etnicidad y Ciudadanía en España), a research group that actively theorizes and conceptualizes race in contemporary Spain. Professor Coleman is organizing the Race in Spain Symposium to be held at Northwestern April 7-8, 2022. This two-day symposium will feature talks and performances by key Afro-Spanish figures, as well as talks and roundtables with scholars and students in the field. 
In addition to his academic endeavors, Professor Coleman is a Trustee of the Milwaukee Chamber Theatre and the cohost of Tinterías, a Spanish podcast about fountain pens and stationery.
Back to top